Here is a static model that I've found interesting as "partner" for the T-55, the futur HL Type 99 or also to give a Russian touch to your diorama The scale is about 1/18º-1/17º it's a part of the World Peacekeeper line. I have repainted this one and added some details for a "real life look".
The model is 145 mm large / 380 mm long and a height of 165 mm
On the turret you have a 25 mm gun and a 7.62 MG.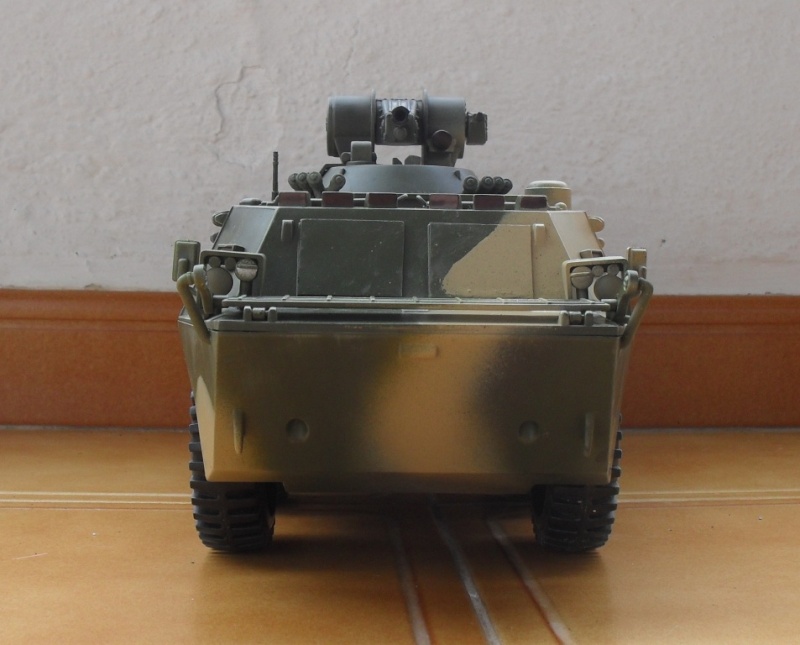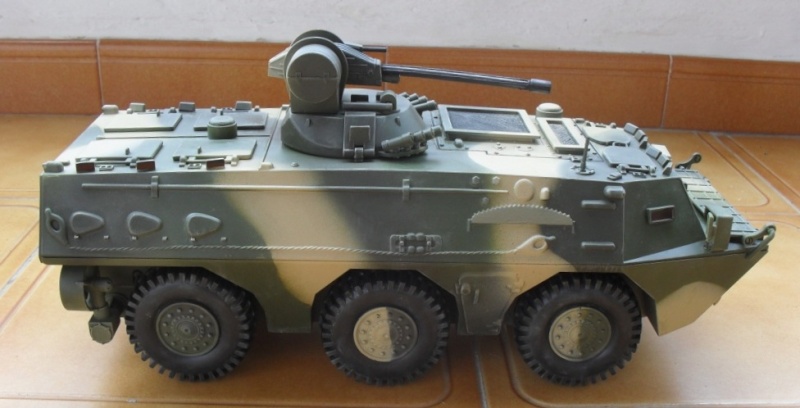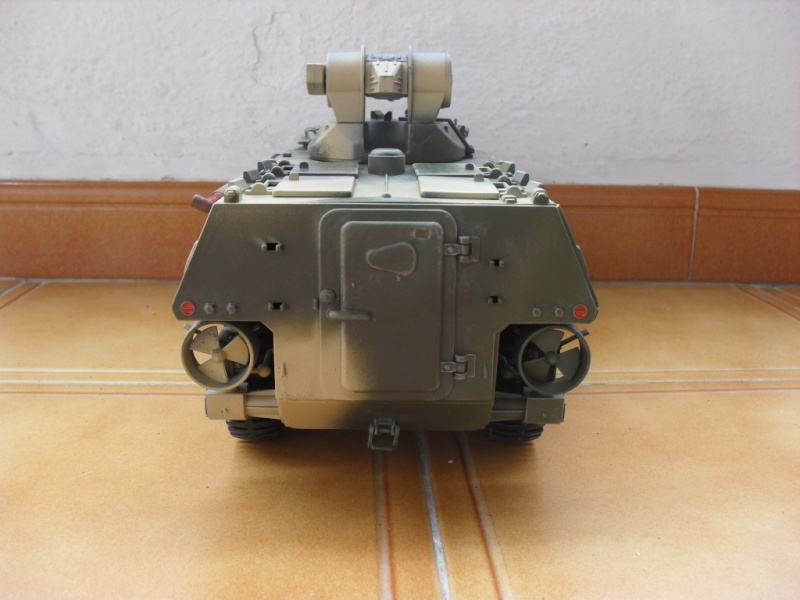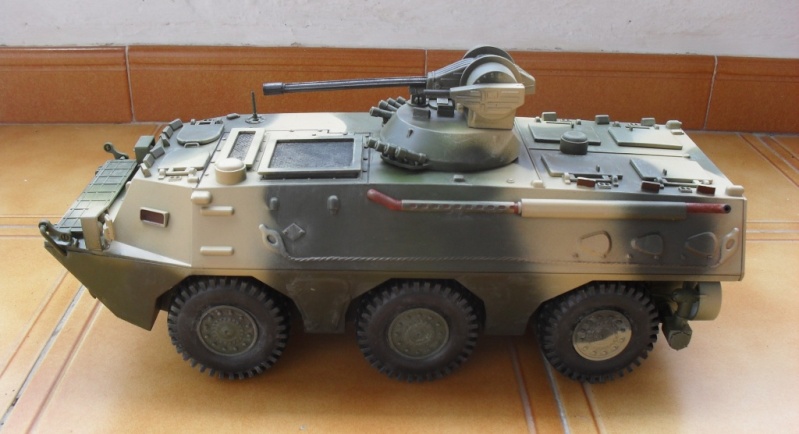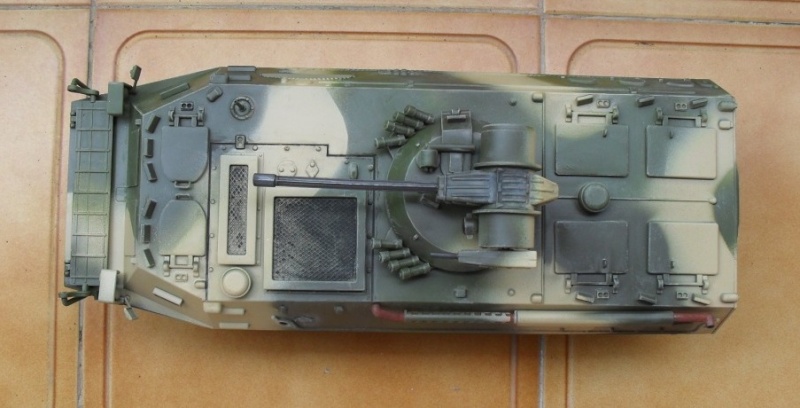 Here is the turret with the gun and the MG :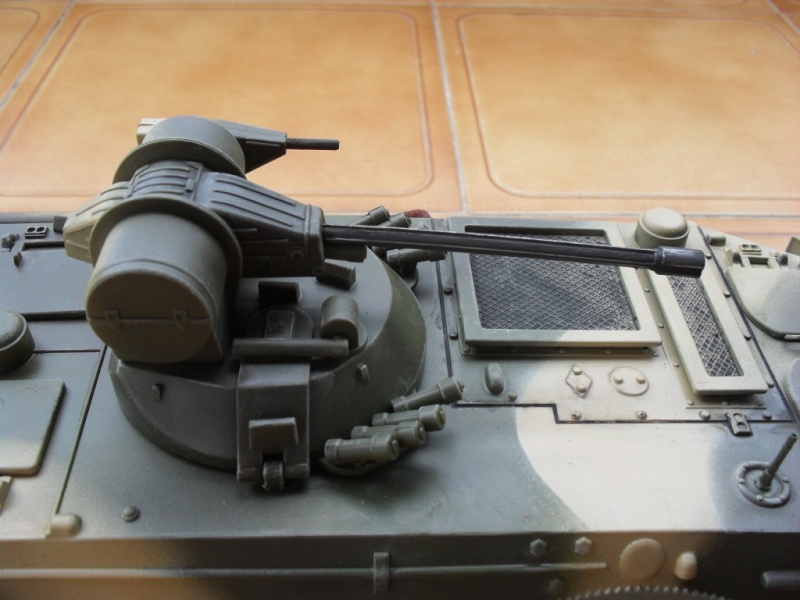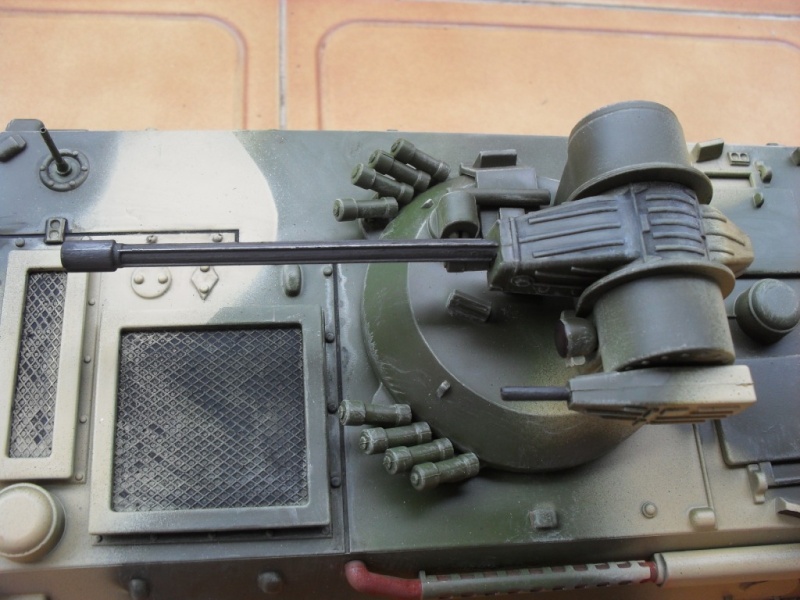 I am studying the possibility to transform it as a R/C version.