As the title suggests, I would like to contrast with the numerous existing "bigger" models in the 1/16 RC scene, a smaller model - the Panzer I Ausf. B and in addition a conversion - the Command Tank I.
A short view into the designing of the two models…
…the Panzer I Ausf. B …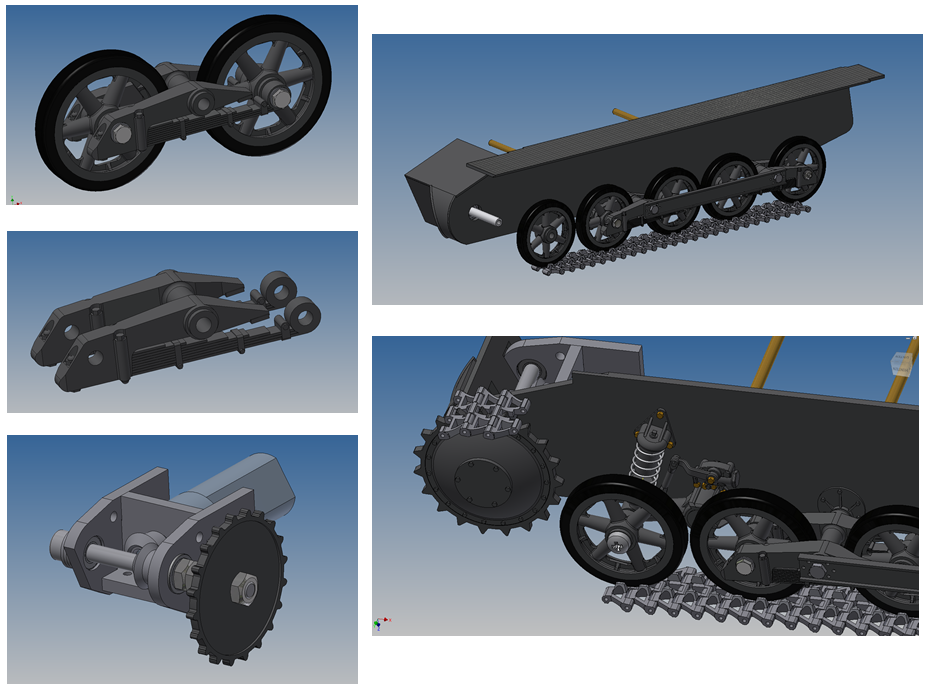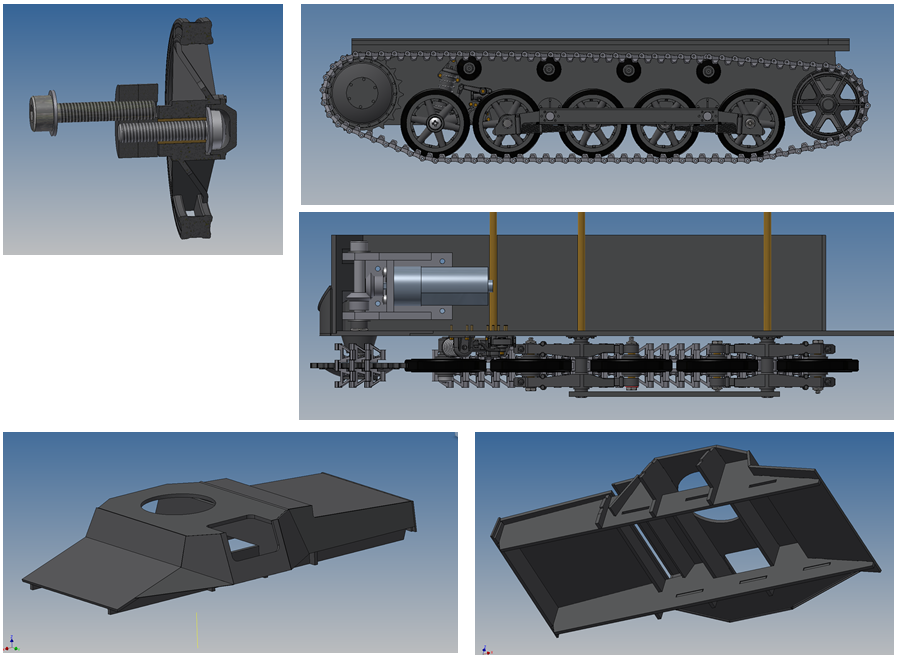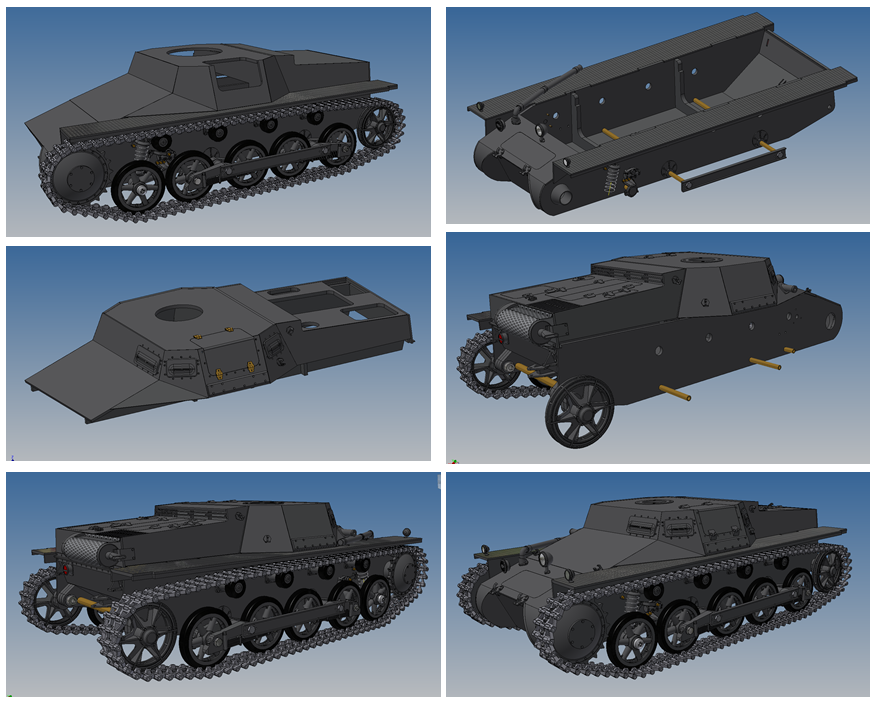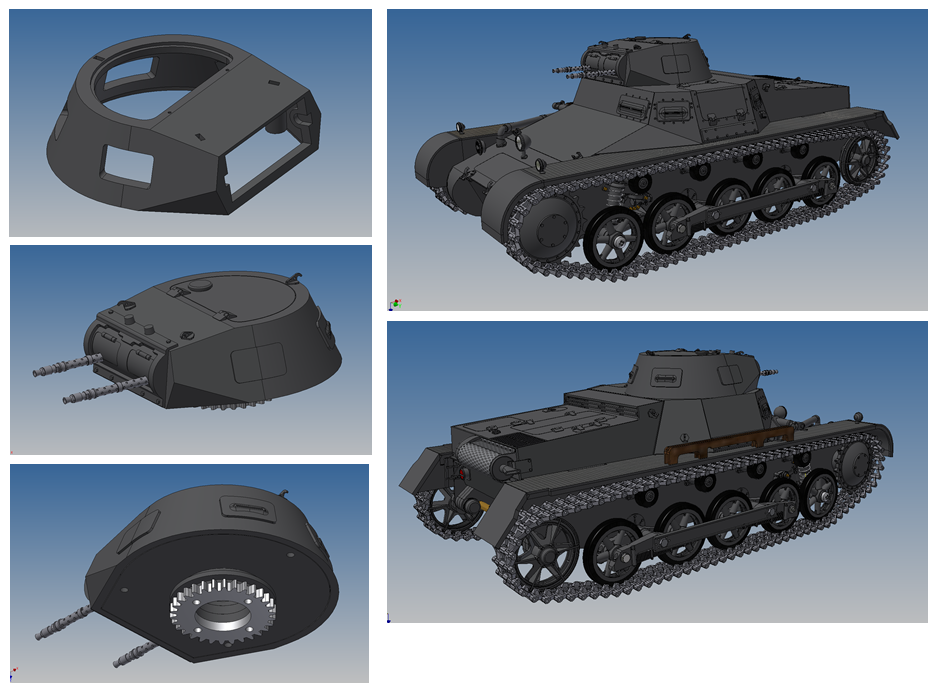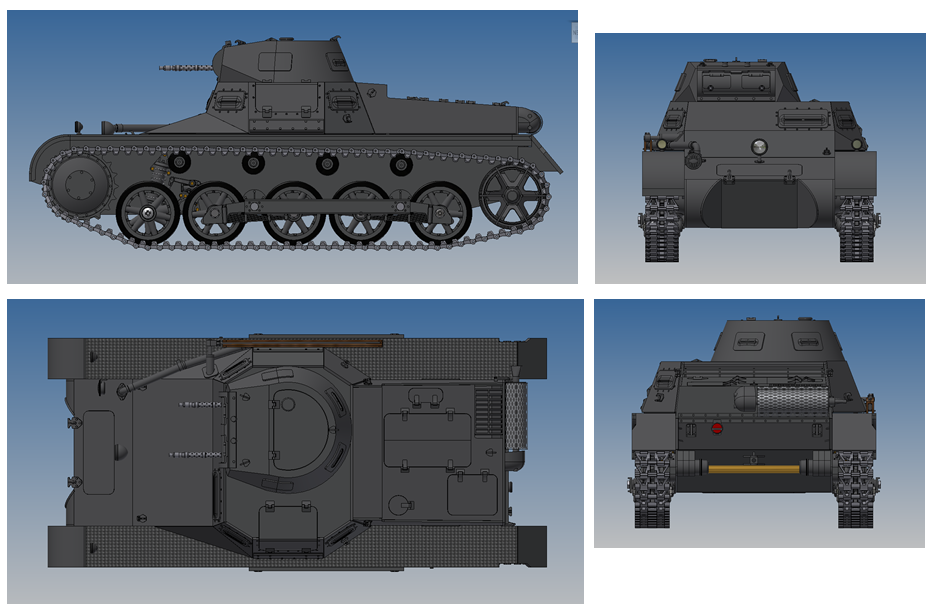 …and the Command Tank I.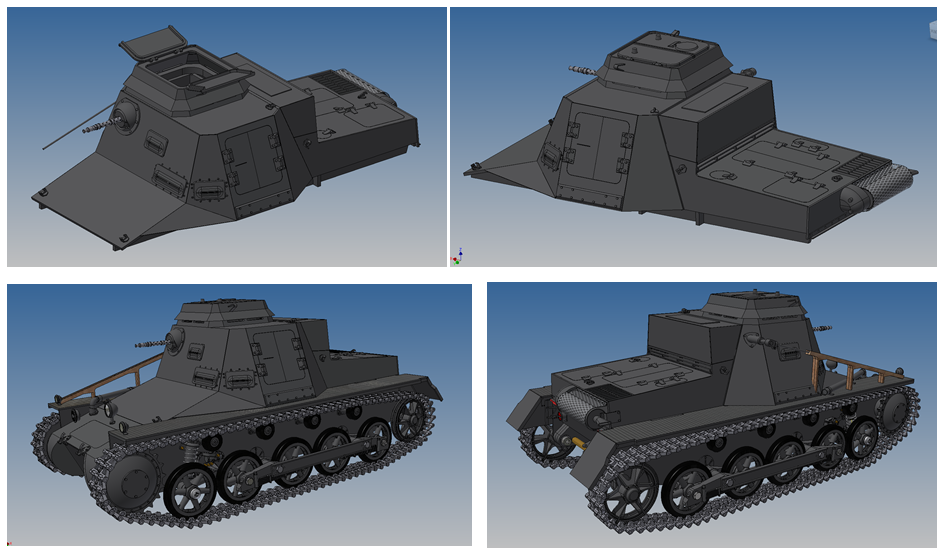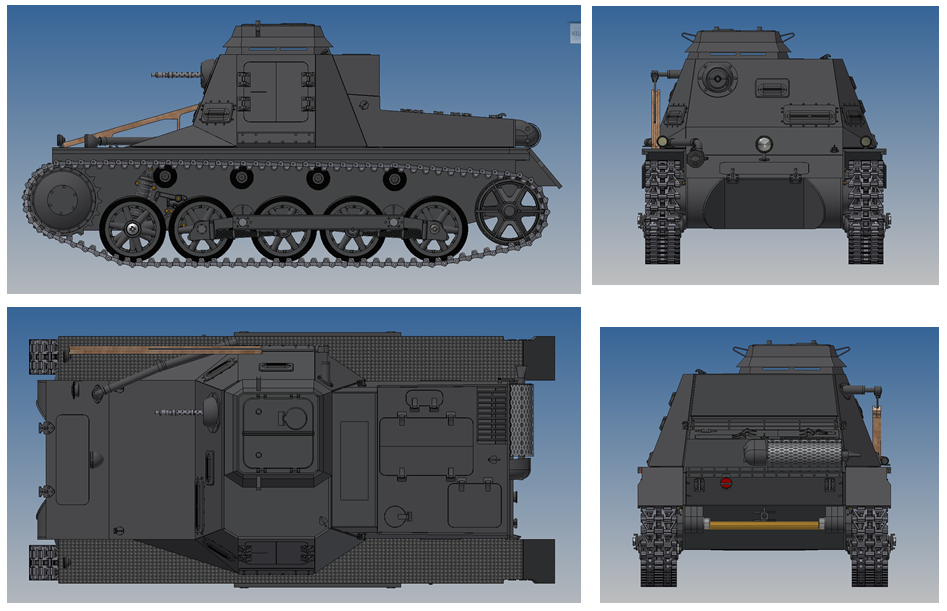 The kit of Panzer I Ausf. B (following abbreviated to Pz. I) consists of several milled poly and aluminum plates in different thicknesses. It also includes 3D printer parts and other components, which will be shown in the following construction report. Of course, a detailed construction manual will also be available for this RC kit and will be available again from Christian Ludwig

.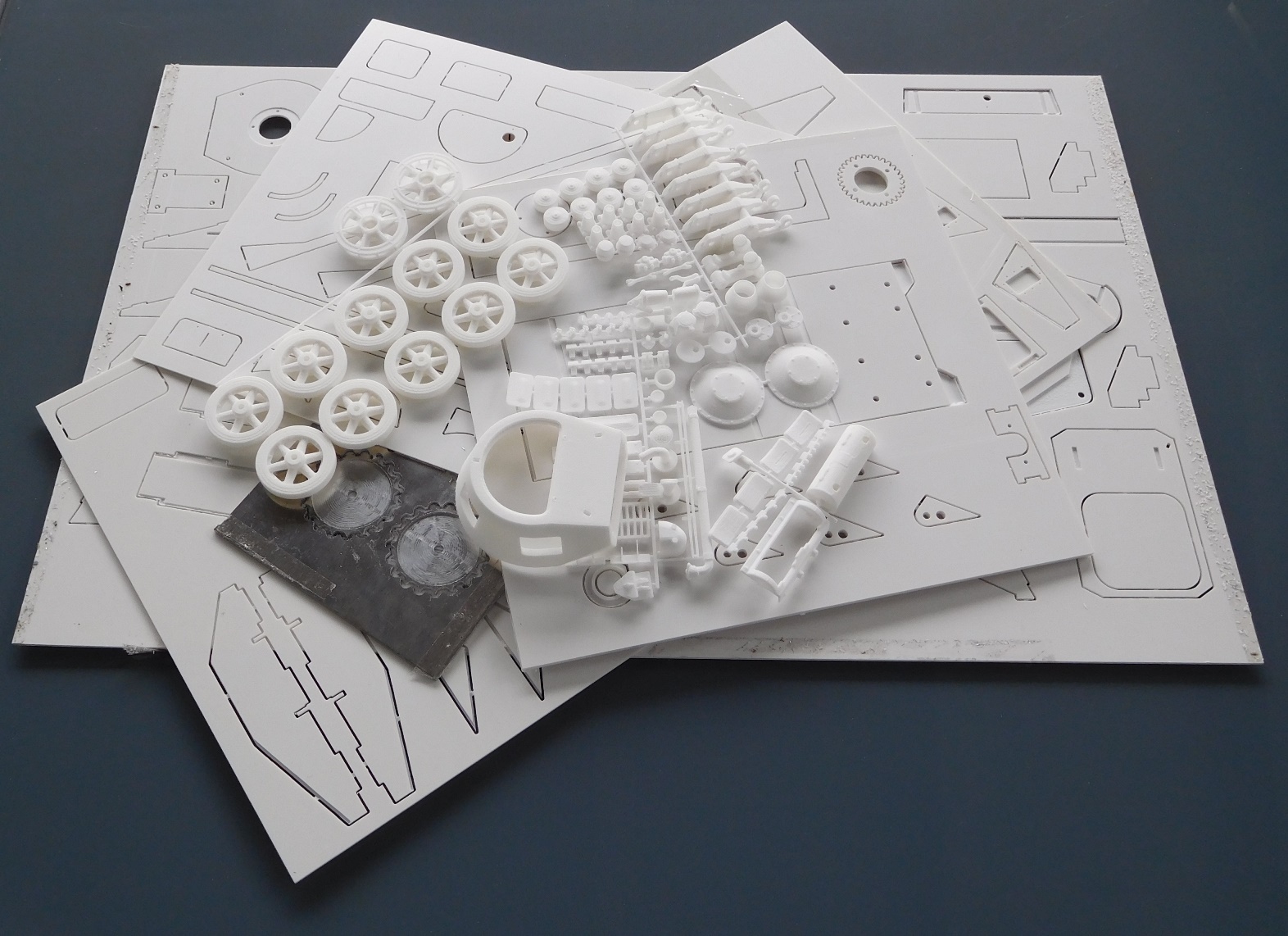 3D parts for the Command Tank I (following abbreviated BW I):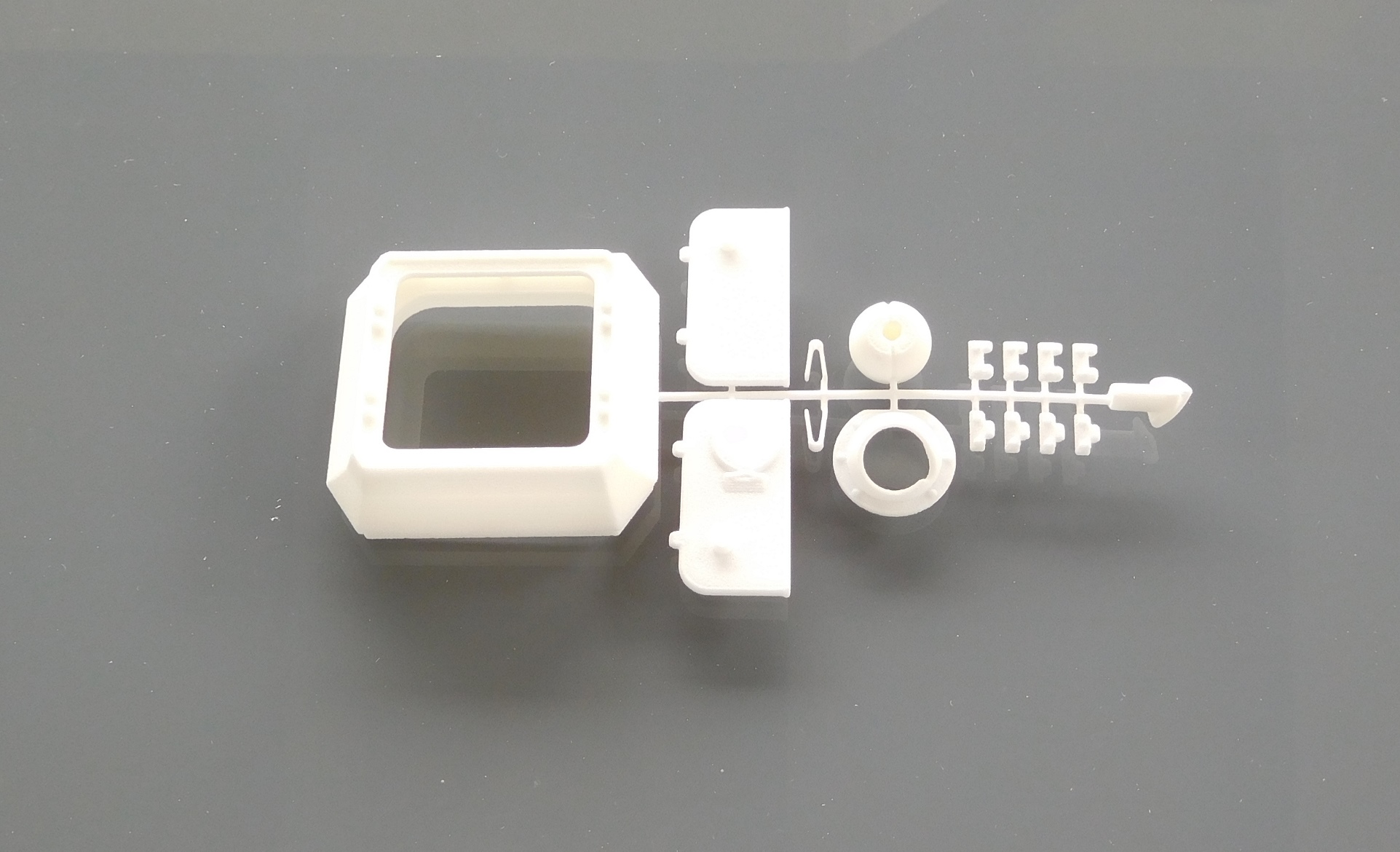 To be continued…
Cheers,
Freddy