I got a 1/16 RC VW bus and decided to do it as a what if the Germans had them, after all this one is a 1950 T2.
So, I have done it as a Afrika Korps one.
I have actually cracked on a rate of knots with this, thoroughly enjoyed myself. I have had a go at painting a figure, painted the inside, added a 1/16 Tiger spare wheel, some pipes, couple of crates, helmet and water bottle and a box of fruit and eggs

I have the front lights to do, some decals and some tools to attach.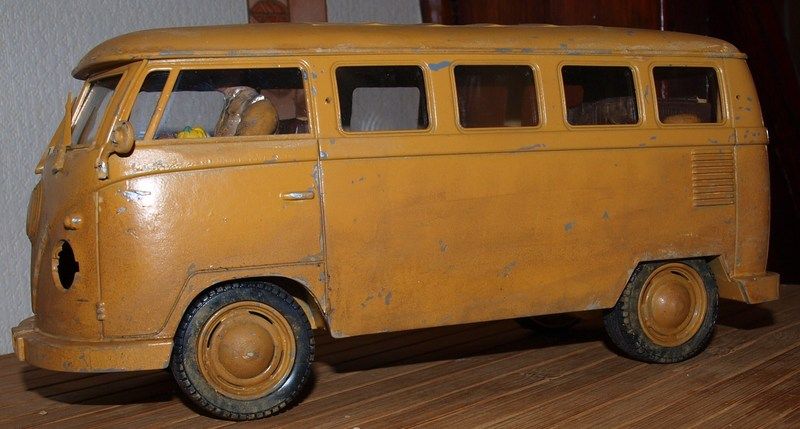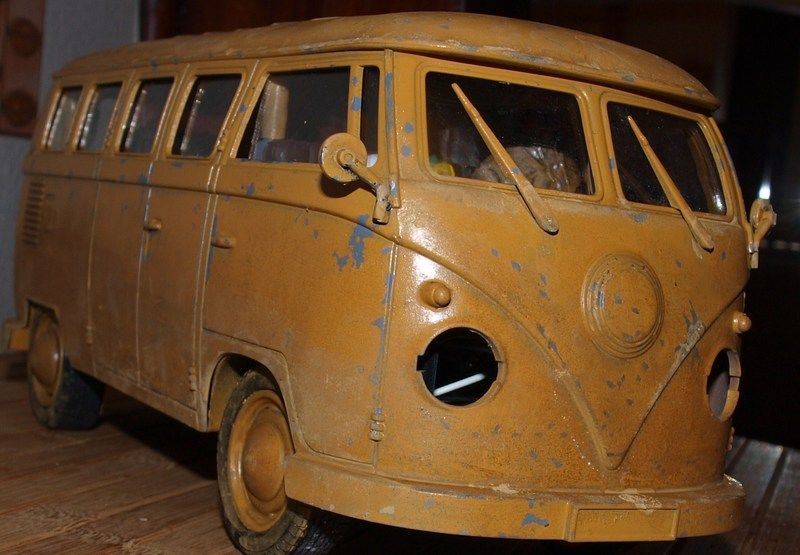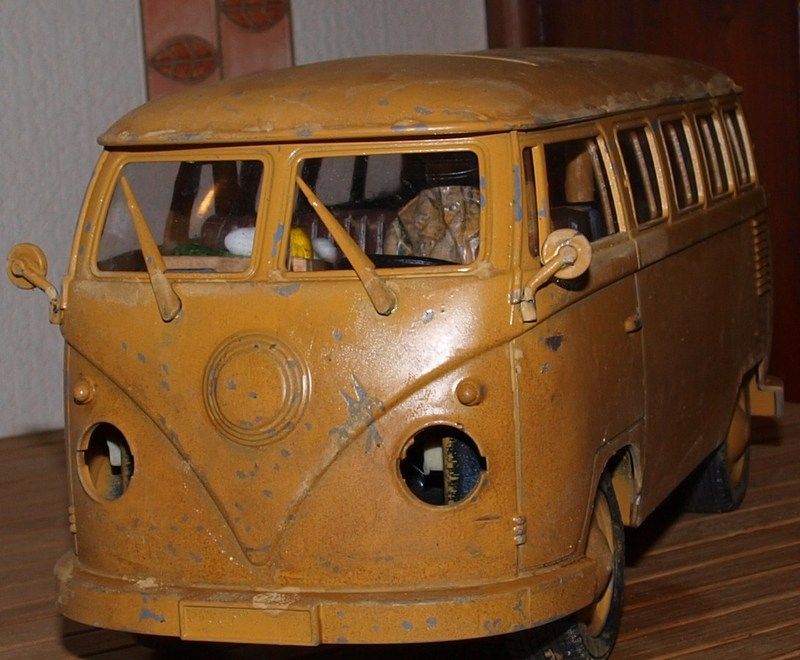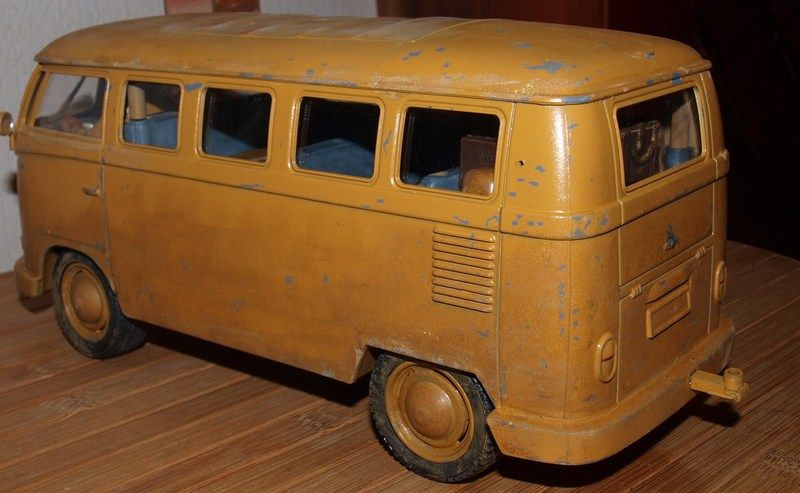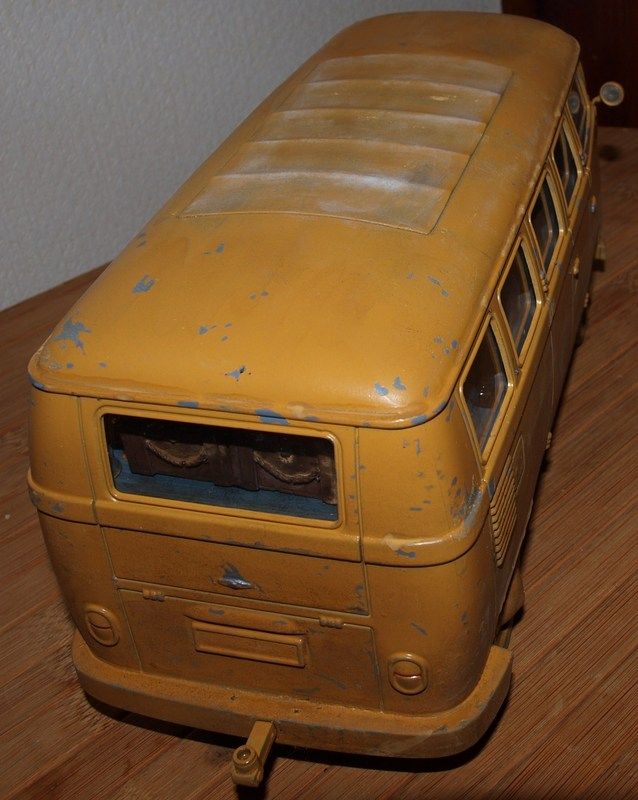 Si:)