As mentioned in my topics so far, my first weathering attempt on both Tigers, and this evening I started working the 4 German Nazi helmets.
As both my Tigers are in some kind of Wintercamo, I was thinking of making the helmets in a white wash winter white.
I have no clue if it suits the Tigers in this setup, or that it would be better looking to have the helmets in "Grau".
As usual....some pics.....
So please let me know what you think about it, okay?
Rattle canned them in a left over grey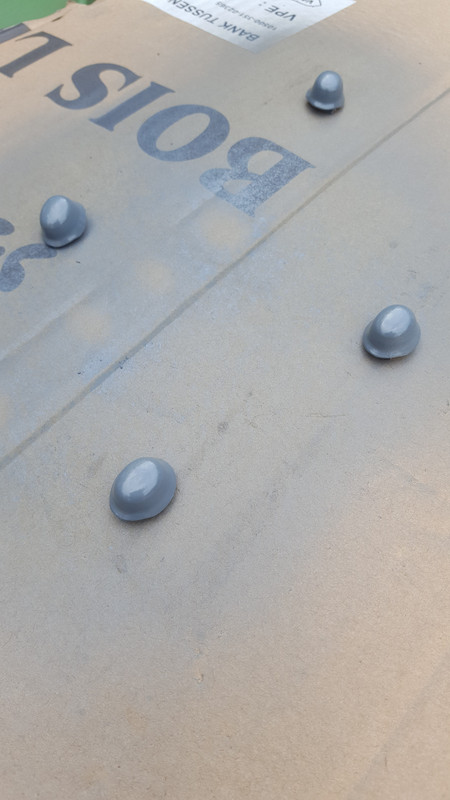 image sharing
Next some white with a stiff brush, and some terpentine in which I cleaned my brushes after using brown paint.
At the bottom there's some residu which I applied on top of the white wash.
And last I added some rusty spots, at least that's what is was supposed to look like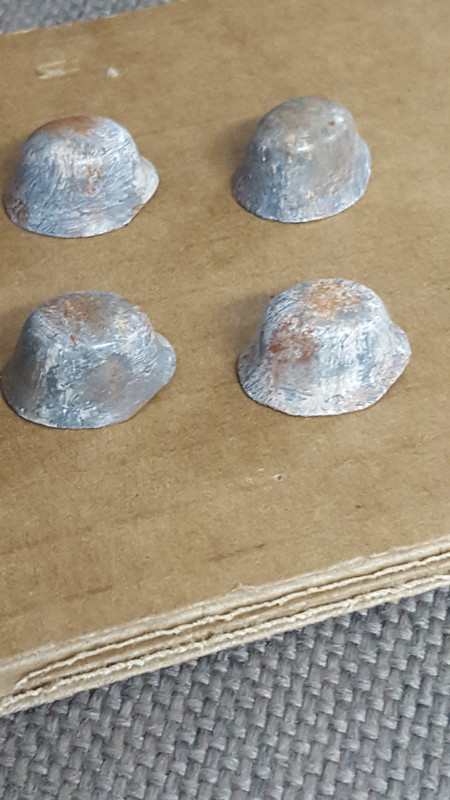 fbeeldingen