Went to the local dump last week and found an all metal MATO Tiger 1 on the recycling bench, after a bit of haggling I put it in the car for £25!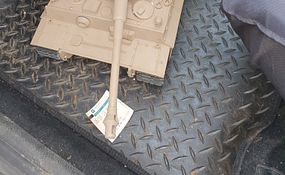 Hull machine gun was broken and the rear mudflaps were missing. The battery inside still had a charge so I hooked up my flysky TX and RX and it worked (mostly)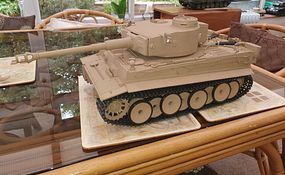 Thanks to Forgebear it now has a new machine gun and rear mud flaps. I also fitted a TARR smoker.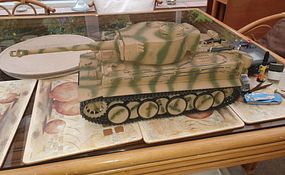 I am now in the process of painting, weathering and adding decals etc
The MFU , I believe it's a Clark TK22, works but the engine noise when running cannot be heard very well, start up and everything else is fine. Was thinking of upgrading to a TK40s so I can utilise more of the channels available on my Flysky. Any idea on where I might source a TK40s?